If quitting smoking hard for you, then you have a belief problem.
Watch this video to learn why it's so hard for most people to stop smoking and what's really behind their cravings, urges, and "addictive" behavior. Here's a clue… It's not because of the nicotine.
"I worked with Todd many years ago !! and i am living proof that it works, i had a nasty cigarette habit. I would quit and even a year later slowly start again. the yearning for that smoke made it all very hard for me to stay clean! well almost 7 years ago on Valentines day i went to see Todd and after the first session i was free of it ! i have never smoked again, never had dreams, never suffered any of the withdrawal symptoms of stopping this ugly smelly harsh addiction —even when people have smoked around me i feel nothing !!! i went to spain 3 months after i quit and had ZERO urge to have a puff. i would recommend going to see him , he is awesome and really cares !!! thank you Todd !!"
"I tried so many different smoking cessation products and programs over the past years. These included gums, patches, and pills. Finally, armed with a determination to quit, I decided to try hypnotherapy. I found Goodwin Hypnosis on-line and it changed my life. I used to smoke like a chimney and enjoyed it like anything else, and now I'm happy to finally say that I am a non-smoker."
"I was an avid smoker, smoking about 2 packs per day. I was smelling like a cigarette and thought that I would never be able to stop until I read and hear about this center. It gave me hope and I tried it out. I have never smoked a cigarette again. I also have NOT gained weight. On the contrary, I have lost weight because now I am doing more sports than ever before. Everyone around me comments on how my skin is glowing. I feel FREE and most of all, it showed me that I am not controlled by anything and that I am in control of my choices and my life. I now go out with friends and drink my usual wine or beer and see smokers all around me and it seems to me like smoking is part of another life of mine, one that I already forgot about! THANK YOU GINA! I strongly recommend this method for anyone who has tried to quit alone or thinks they are a slave to cigarettes. It was a GAME CHANGER for me!"
"I don't usually write reviews but on this ocasion I am more than happy to do so since Gina and Goodwin Hypnosis have changed my life for better. I am 60 years old, having smoked cigarettes for the last 45 years and having tried to quit several times without success. The last several years I have been a very heavy smoker. More than a pack a day. In my search for options on help of how to quit I found Goodwin Hypnosis on the internet and after reading all the information they provide on their web page I decided to try. It was the best decision I have taken in a long time. Gina guided me through their cigarette quitting method and gave me tools to stay a non smoker. Today it is six weeks now that I dont smoke, coping with the quitting process without problem. If you want to quit smoking dont loose more time and call Gina at Goodwin Hypnosis. Their method works!!"
"I was blown away with the outcome of my sessions at Goodwin Hypnosis. I met with Gina Goodwin for a consult to quit smoking. I wanted to kick the horrible habit and get myself into tip top shape. Heath & nutrition is a big part of my life so I wanted to practice what I preach! Well after just 3 sessions with Gina I feel like I have never smoked a day in my life. I'm going to the gym 4 times a week and at 43 I'm in the best shape of my life!! I'm full of energy & so much more positive. I cannot believe how easy it is to be around smokers or even drinking a few glasses of wine and have NO desire or urge at all to light up. THANK YOU GINA! You have changed my life and I'm forever grateful. I highly recommend if you want to say goodbye to bad habits & have positive changes in your life that you go see Gina NOW!" –
*Testimonials by former clients of Todd or Gina Goodwin are true and factual. Goodwin Hypnosis, its officers, and personnel, do not imply or claim that these comments represent typical results. Results vary depending on age, gender, lifestyle, motivation, and individual commitment to achieve a desired result. These clients voluntarily offered their feedback and were not compensated in any way. Each comment is the opinion of one person at a specific time and should be considered only in that context.
Frequently Asked Questions
You can find answers to these and many other questions in Todd Goodwin's book, Break the Chains of Smoking: How to Escape the Mental and Emotional Prison That Keeps You Addicted. If you're ready to stop smoking once and for all, check out Break the Chains of Smoking.
Todd's book, Break the Chains of Smoking, and the educational videos on that website go into more depth about these and many other topics. The book, videos, and other learning materials will give you all the information you need to stop smoking with hypnosis. Then, you can sign up for our 30-day online hypnosis system to help you quit.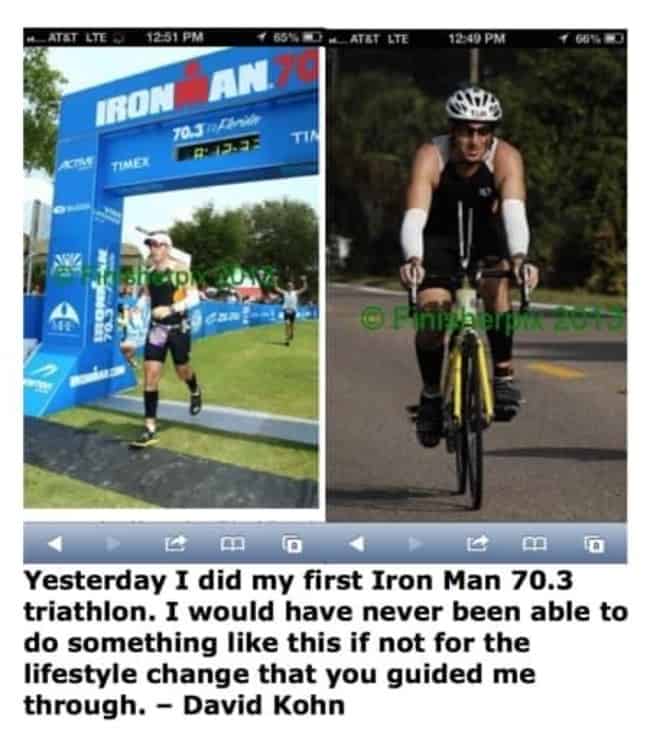 Are you ready to quit smoking?